Our Golden Age Residences offer a new form of age-appropriate living in a welcoming community. The relevant care services and their billing (care benefits in kind) are provided by outpatient care services. Care by relatives in the residence is also possible and, if necessary, can be settled via care insurance (care allowance).
This concept is aimed at people with or without physical impairments, even with a medium to higher care level.
A self-determined life in one's own barrier-free apartment in an age-appropriate, but at the same time attractive and communal living environment is made possible this way.
The aim is to enable independent living in one's own private household for as long as possible, with the option of professional support in the form of holistic services and care if needed.
A renowned provider of senior care services will provide basic services (care, counselling and information services as well as emergency call connection) as well as other useful services and a selection of community activities.
We also plan for a meeting space in each location to give residents an opportunity to gather and build community – to not only combat loneliness, but foster an environment our residents feel safe and can thrive in.
Our modern and sustainable construction and building design as well as our high construction quality enable contemporary living in an attractive environment. Barrier-free access and wheelchair-accessible bathrooms also allow full flexibility for people with mobility impairments.
What are Golden Age Residences?
The concept of the Golden Age Residences implements an idea of modern service living for senior citizens and people with disabilities. Individual tenancy agreements are signed by our clients and care services are offered as needed through a framework agreement. Should our clients require care service, care is guaranteed by an outpatient service – even if the degree of care is high.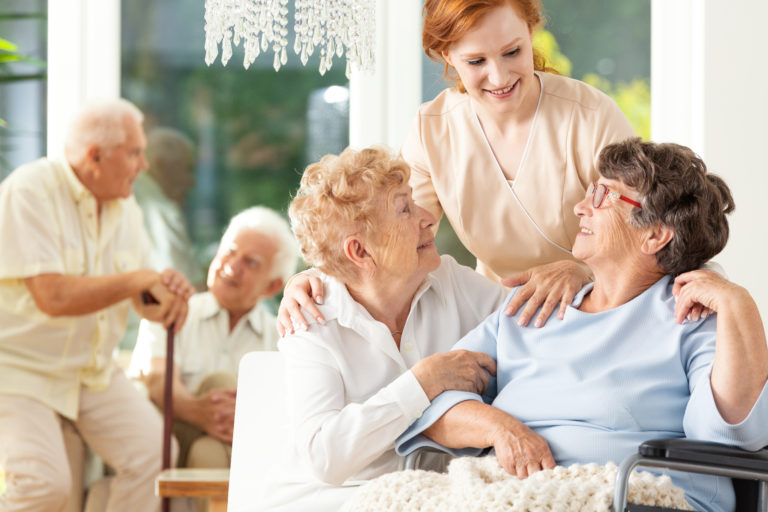 Who are Golden Age Residences designed for?
Golden Age Residences are designed for people who are looking for an attractive form of living for their old age. The new generation of senior citizens is used to a self-determined life and does not want to give this up as they age. Activity, autonomy and a free way of life in combination with the security provided by being able to book additional care services correspond to their idea of a life in old age.
Why Golden Age Residences?
Golden Age Residences offer a life in community and at the same time guarantee protected privacy. Individual lifestyle and guaranteed security of care are possible with us. General services and any care that may be required are provided to suit the individual needs of our residents. There is a central contact person available for all services.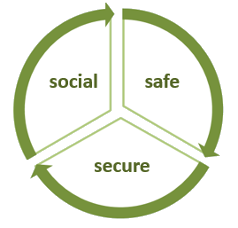 How is billing handled by the outpatient care service in a Golden Age Residence, should a resident require extra assistance?
A person insured for long-term care has a legal claim to reimbursement of costs by their long-term care insurance from care level 2 onwards if the care level has been determined by the medical service and the benefits have been applied for. Senior care at a Golden Age Residence can be provided by a relative (care allowance) or an outpatient care service (care benefit in kind).
If assistance from the in-home outpatient care service using Golden Age Residence premises is requested, care service costs are settled directly with the resident's care insurance. Thus, the resident only bears the costs for any additional external services.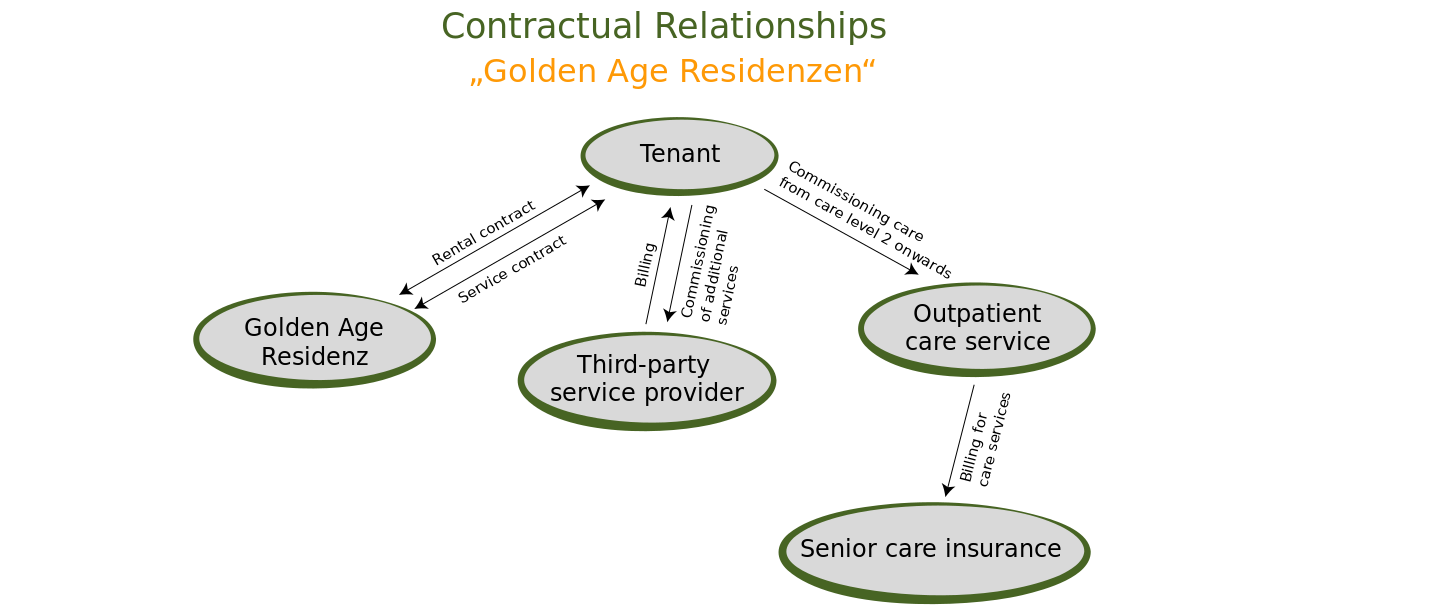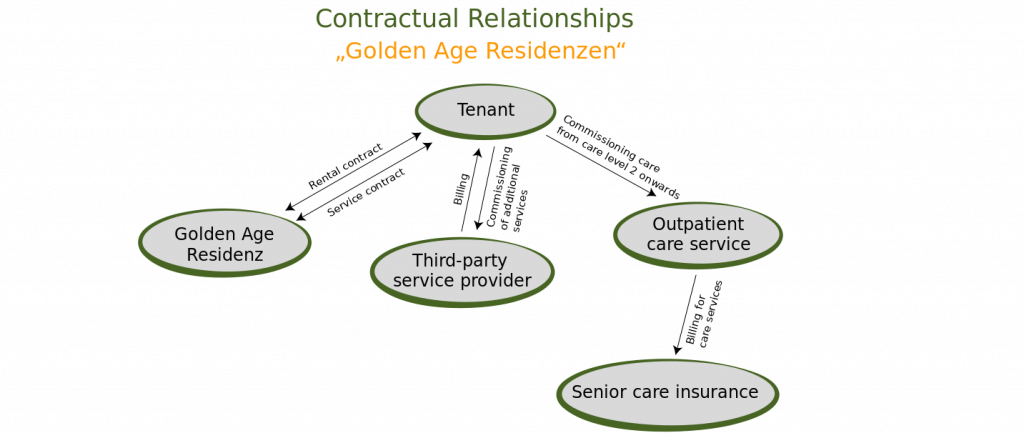 The space programme of the Golden Age Residences is tailored to the needs of our residents. This includes private living spaces, communal areas and areas used by external as well as internal services.
The private living space mainly consists of barrier-free and senior-friendly designed one- and two-room flats between 28 m² and 65 m² with a bathroom. These apartments offer significantly more space than conventional nursing homes – therefore the atmosphere is more home-like and inviting. Outpatient care can be provided in the flats without any problems. Parts of the available space will also be outfitted with wheelchair-accessible features and equipment. All flats have a balcony or terrace. In addition, there are spacious tenant cellars in the basement for additional storage needs.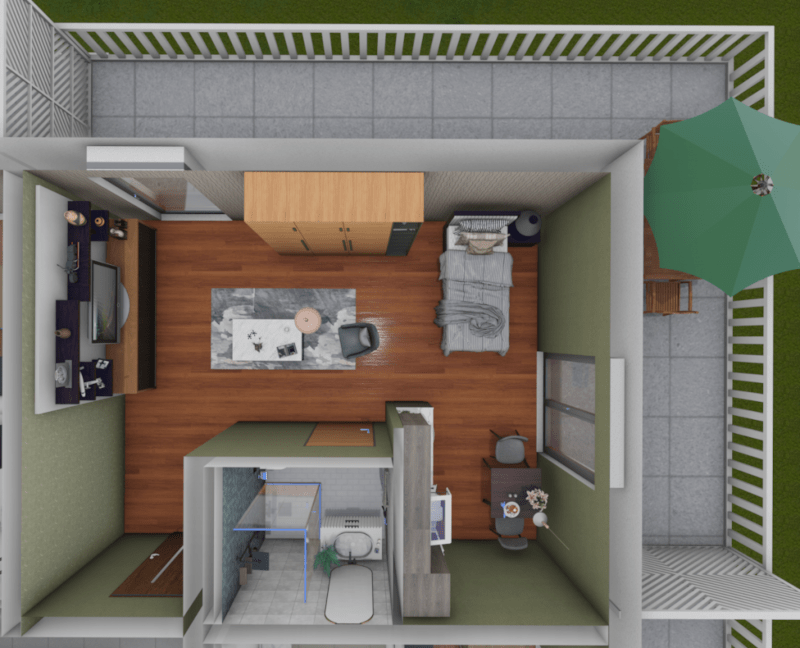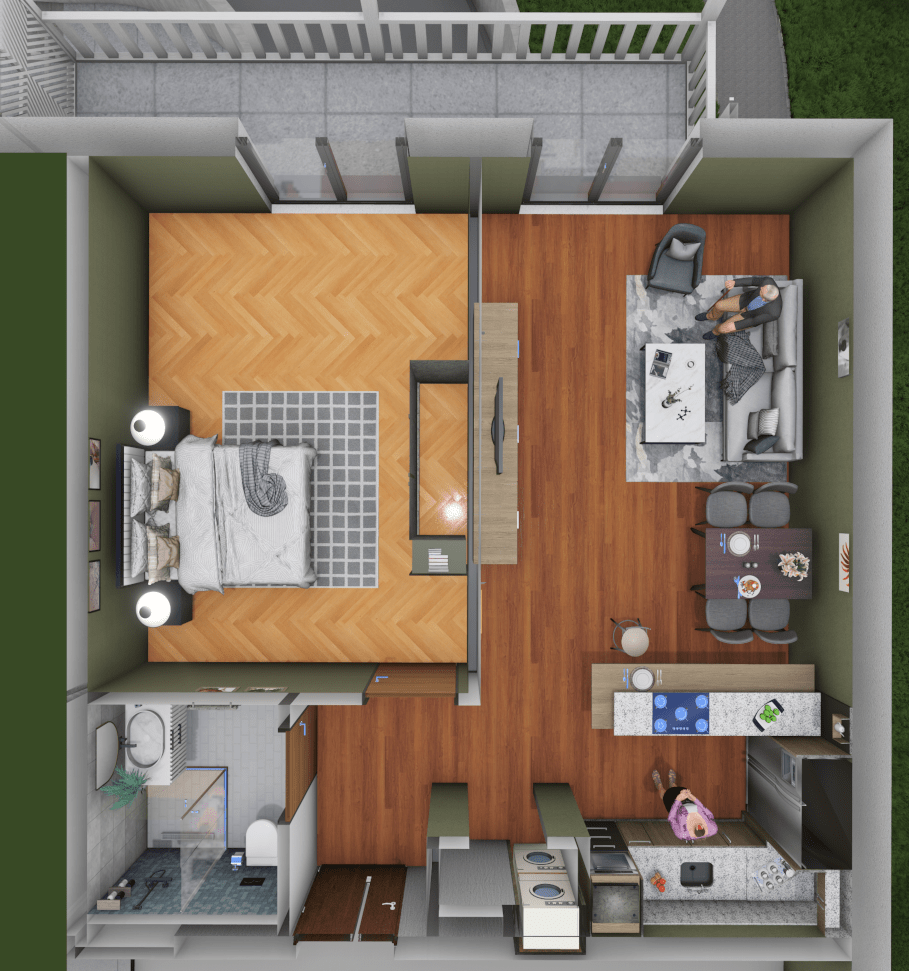 The services offered directly by Golden Age Residences include a home emergency call, so that help is available around the clock if needed. There is also a janitorial service – help with repairs in the flats as well as manual assistance with furnishing and support with problems with technical devices such as TV, internet or kitchen appliances is never far away.
In addition, the Golden Age Residences offer optional services through cooperation with fixed partners.
Domestic services
Residents are assisted with everyday tasks that may be difficult or stressful for them to manage. This includes regular tasks such as shopping, planning menus and meals, preparing meals or delivery ("meals on wheels"), cleaning the flat, washing laundry, ironing, preparing beds and disposing of waste. Ideally, these services are provided in the form of offering support, i.e. the procedures are carried out together with the residents as much as possible. This increases self-confidence and encourages an active lifestyle.
General support and care
Support in organising everyday life – this can be partly done in groups if necessary- such as stimulating conversation, helping with pet care and plant care, going for walks and keeping company.
Organising and offering joint activities
Excursions to surrounding areas or the city, cultural events or entertainment afternoons in the common rooms of the residence, Christmas parties, birthday celebrations and similar activities.
Out-of-home care
Accompaniment to out-of-home appointments (doctor, hairdresser, events, private visits).
Help with official matters
Assistance with filing of applications and other administrative procedures.
The communal areas are used for both our residents' leisure activities as well as for nursing and social care services. Mobile service providers can use these areas in the residence as needed – for example, a mobile hairdresser, physiotherapy or social and medical consultations may offer their services in these spaces. The permanent in-house service providers bound by framework agreements are assigned service rooms on the ground floor or in the basement and can be contacted there during individual business hours.
A general recreation room, designed in a home-like manner, can be used by our residents at any time of the day. Cosy seating areas and a small library invite our clients to stay and relax. A kitchenette is also provided, so that our residents can cook or bake together. In addition, there is another room that can be used flexibly and arranged in various ways as needed. It offers possibilities to host private celebrations, fitness and yoga courses, but also medical and social counselling.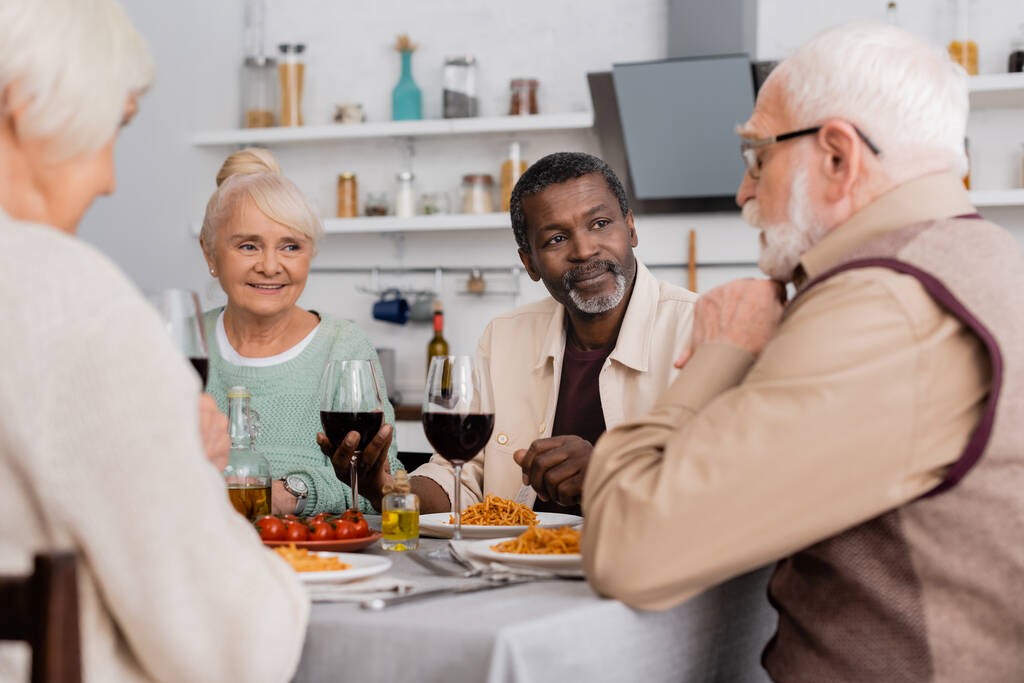 The residents are cared for depending on the degree of care required, by a mobile senior care service that signs a framework agreement with the Golden Age Residences. However, residents are of course legally free to choose another care service if they wish. Care can be provided in the residences up to
care level 5.

Assistance with basic care
This is not medical care in the narrower sense. Assistance with basic care also contributes to people being able to live in dignity beyond this need for assistance and with as much self-determination as possible. This includes help with personal hygiene, changing clothes, toilet assistance and incontinence care.
Medical care
This includes, among other things, wound care, monitoring the administration of medication, assistance with food intake and preventative measures.
Preventive care
If residents are supported and cared for by relatives, the service provider can take over these responsibilities temporarily when relatives are ill or on holiday.
This type of care is provided as "reference care", which means that, if possible, the same person or at least a limited group of employees always provide care to the individual in order to build up a relationship of trust.